22 Settembre 2023 - 13:59

PROGETTAZIONE E COSTRUZIONE
PARATOIE A SETTORE
PARATOIE PIANE
SCARICHI DI FONDO
BLINDAGGI
CONDOTTE FORZATE
PARATOIE GUARDIA TURBINA


IDRAULICA OLEODINAMICA
CENTRALINE OLEODINAMICHE
CILINDRI OLEODINAMICI
PANNELLI OLEODINAMICI
CARPENTERIA
LEGGERA E PESANTE
IMPIANTISTICA OLEODINAMICA
PNEUMATICA
ELETTRICA
QUADRI ELETTRICI DI COMMANDO E CONTROLLO
PLC
IMPIANTI ELETTRICI


C.F.Impianti
Via Botte 34
30034 Mira (Ve)
P.IVA 03534480275
Tel +39.3938432386/+39.3383066406
Mail:robertofirinu@cfimpiantihydro.it
Mail:enricofirinu@cfimpiantihydro.it


L'Ufficio Tecnico della CFImpianti è in grado di eseguire studi specifici per la realizzazione degli impianti e delle installazioni che rispondono pienamente alle esigenze dei clienti. Si fanno studi per la realizzazione di impianti che possono variare nella loro complessità: dai blocchi idraulici semplici alla produzione di sistemi idraulici complessi. Inoltre, grazie ad anni di esperienza nella progettazione meccanica produce paratoie idrauliche e valvole per applicazioni di centrali idrauliche o di bacini idrici di qualsiasi genere.


The Technical Department of CFImpianti is able to perform specific studies on the construction of facilities and installations that fully meet customer requirements. They make studies for the realization of installations that may vary in their complexity from simple hydraulic blocks the production of complex hydraulic systems. Moreover, thanks to years of experience in mechanical design produces hydraulic gates and valves for hydraulic power plants applications or reservoirs of any kind.


El departamento técnico de CFImpianti es capaz de realizar estudios específicos sobre la construcción de plantas e instalaciones que cumplen plenamente los requisitos del cliente. Ellos hacen estudios para la realización de instalaciones que pueden variar en su complejidad a partir de bloques hidráulicos simples la producción de sistemas hidráulicos complejos. Por otra parte, gracias a años de experiencia en el diseño mecánico produce compuertas hidráulicas y válvulas para aplicaciones de plantas de energía hidráulica o depósitos de cualquier tipo.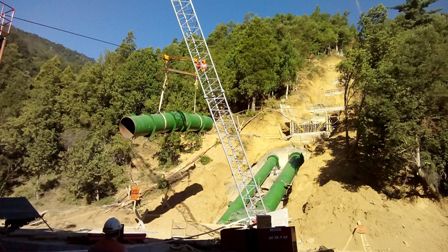 Condotte Forzate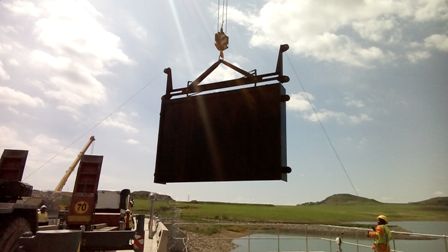 Panconi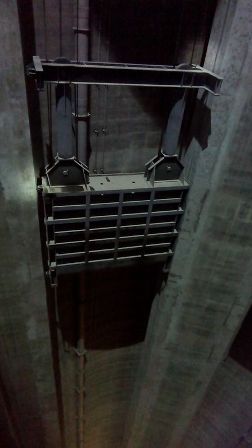 I NOSTRI CLIENTI / OUR CLIENTS / NUESTROS CLIENTES

IMPREGILO
WOITH SIEMENS
C.M.A
ENEL
MALTAURO
DELMA (Libia)
ECOVENETA
TANESCO (Tanzania)
BISSON IMPIANTI
AEM MILANO
CESARI
SCOTTA CHILE
A2A
WET HYDRO
C.M.C
IMPREGILO SALINI
CALZONI HYDRO
PRIMIERO ENERGIA
EDIL POWER
ASTALDI
VERONA STEEL
HYDROALP
ATB RC
PIOVAN S.p.a